All images were scaled down from 1024x1024 to 256x256, but FFT Filtering was done at the original resolution.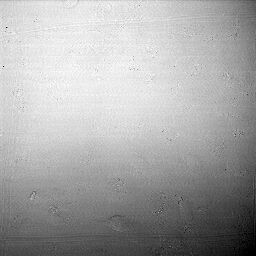 Fig. 1: Unprocessed image of fibroblasts on a coverslip taken with a laser scanning microscope in transmission mode. A square was scratched into the coverslip to locate the cells. Strong shading.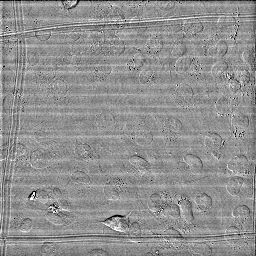 Fig. 2: Same image after filtering of large structures down to 40 pixels small structures up to 3 pixels One clearly sees that stripes, which in this case are due to laser/detector variations or background light from fluorescent tubes, are not suppressed.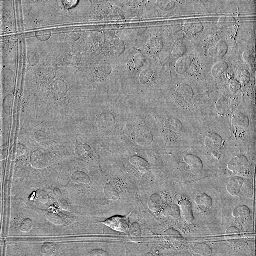 Fig. 3: The same as Fig. 2 plus suppression of horizontal stripes Tolerance: 5%
Fig. 4: A similar image with some high intensity dirt after filtering with the same parameters as in Fig. 3. Generally all stripes are removed, but stripe artifacts around the dirt are created.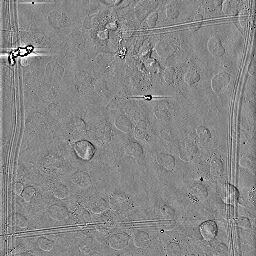 Fig. 5: Like fig.4, but with a tolerance of 90% instead of 5%. The stripe artifacts have become shorter. However the upper scratch has vanished in the left corner, where it was almost horizontal, and the stripe artifacts around the small dirt have become a bit stronger.